Product Catalogue
En Dakota Photos offers comprehensive solutions to create Photo & Video merchandising for a variety of venues and events. In order to provide a personalized service, for 25 years we have been creating solutions that cover the complete cycle. That's why Dakota Photos not only offers the latest technology in content and creative development, but also solid systems for sales management, printing, online downloading and results analysis. With all of this, the client has a business model support with which to exploit and maximize the profitability of their installation.
DAKOTA

CHROMA

(Photo & Video)

Highly sensitive proprietary immersive Chroma Technology with <strong>triple layer</strong> for the integration of backgrounds and other protagonists together with the visitor.

Can you imagine having a souvenir with your favourite artist or sportsperson, or having the impossible photo at an inaccessible monument? Chroma technology makes it possible to integrate our visitors into unique and almost unrepeatable photographs. Photographs that accompany the coffee tables and living rooms of many homes where visitors and their families boast unforgettable memories.

Dakota Photos has been producing Chroma technology integrated into photography for over 20 years. From Real Madrid to the Nerja Caves, the fantasies and excitement of visitors is brought to life by selecting the desired background and integrating with it. In addition, Dakota Chroma features tri-layer technology which allows for the integration of background elements as well as foreground elements.

Are you ready to turn your memories into something memorable?

DAKOTA

VIDEO TOTEM

(+ PhotoShoot)

Museums, cultural venues and football teams will always be in our DNA as customers who trusted in our Chroma technology and our customer service operation from day one.

Today we want to give them back, especially their visitors and fans, the opportunity to get an even more realistic souvenir with their favourite artists or players.

Via Dakota Photos' own technology, visitors can integrate themselves not only into their favourite venues, but also with their works and with their idols.

Dakota Photos is the only company that operates a Video Totem with Chroma fusion, video, ambient sound, high quality photography and digital download.

DAKOTA

MULTIPRINTING

(+ QR launcher)

With our productions, we want the visitor to take home a printed and digital memory. That's why we have developed together with FUJIFILM a system that allows printing on multiple printers simultaneously.

This MultiPriting software is essential for a smooth and efficient flow of sales and enquiries. Particularly in those tourist facilities that have a high number of holiday peaks. In addition, the MultiPrinting system combines with automated barcode printing, delocalising the sales counter (even online) with the reception of the purchased content.

With the MultiPrinting software we can coordinate up to 10 high quality image professional printers per server.

Complementing the operational part of our 360° system, we have a point-of-sale management system adapted to the characteristics of each particular space.

With it, we facilitate the management of daily operations by automating processes and optimising time and effort.

In addition to ticket printing, barcode reading and product identification, we add a series of specific upgrades designed to sort and classify the photographs taken during experiences at installations.

Reclassification of photographs, generation of QR codes for direct digital downloading, authorisation of access to downloading and coordination with printing systems are some of the specific functions that will help to keep an exhaustive control of any management necessary for the sale.

DAKOTA

ANALYTICS

(Photo & Video)

Our commitment to improve returns at points of sale has led us to develop our own system to control statistics on the testing and sales of each point-of-sale. Through Dakota Analytics we can count and keep track of the most requested creativities and those with the best acquisition rate, as well as other KPI's related to sales, online downloads and social networks.

With Dakota Analytics, clients can also make returns or directly act on content, for any issues that may arise in the production of photographs and/or videos.

We use user roles to allow different degrees of access to functionalities in order to give access to different positions such as supervisors, administrators and operational staff.
Our catalogue is divided into three categories, according to products for the production of creative content, sales and management solutions or printing and content distribution systems.
Production
Solutions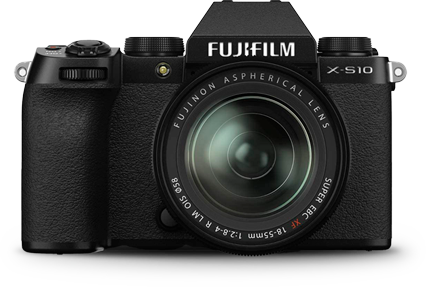 DAKOTA

VR

(Photo & Video)

We create immersive experiences using Dakota Photos Virtual Reality technology. We immerse visitors in an alternative visual and audio experience.

DAKOTA

ARTIFICIAL INTELLIGENCE

(Photo & Video)

Artificial Intelligence applied to images allows Dakota Photos to create amazing content with thematic interpretation of its point of sale.

DAKOTA

AUGMENTED REALITY

(Photo & Video)

Augmented reality is an enhanced, interactive version of a real-world environment achieved through digital visuals, sounds and other sensory stimuli using holographic technology.

DAKOTA

CHROMA

(Photo & Video)

Highly sensitive proprietary Chroma Surround technology, with a triple layer for the integration of backgrounds and other protagonists next to the visitor.

DAKOTA

VIDEO TOTEM

(+ PhotoShoot)

Chroma technology with up to nine layers allows you to generate a video with different actors such as, for example, a soccer team's squad.

DAKOTA

EVENTS

(Photo & Video)

Tecnología portátil para la Eventos que permite personalizar los contenidos a la temática del encuentro.

DAKOTA

RAW-CHROMA

(Photo & Video)

Capture and recording system with green/blue Chroma background for future overlapping assemblies.

DAKOTA

360

(Photo & Video)

360-degree video recording for an immersive effect from any angle (Google VR integration)

REMOTE SHOOTING

(Wireless)

Remote photography system via Smartphone APP that also allows to associate QR to the participant.

DAKOTA

ZOOM

(Photo & Video)

Progressive photography system that unifies 3 captures made within up to 500 meters in a video, with zoom effect. Perfect for interiors of monuments/buildings.

DAKOTA

PHOTO RIDE

(Photo & Video)

Photo system by means of motion/step sensors (Honeywell) for amusement parks or sports photo finish.

DAKOTA

SLOW MOTION

(Photo & Video)

Synchronised system with up to 48 cameras that allows the creation of slow-motion and lateral displacement videos as in The Matrix.

DAKOTA

MOBILITY

(Tablet + Smartphone APP)

Mobile system that allows capturing themed photographs with elements or frames with the theme of the event.

DAKOTA

REAL

(Photo & Video)

High quality photography on a real background, which classifies content and allows direct printing, digital downloading and spreading.

DAKOTA

3D

(Photo & Video)

Stereoscopic photography for the creation of images with volume in 3D format. Hologram printing possible.
Sales/ Management
Solutions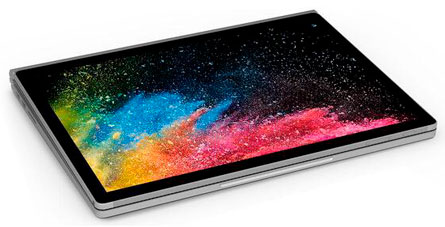 DAKOTA

TPV / PoS

(+ APP)

Review system, collection and classification of the photograph taken. Print and download functionalities online. APP option for Tablet / Smartphone for Android.

DAKOTA

ANALYTICS

(Photo & Video)

Statistical system and control of the point through data of production, sale, printing and downloads. It also integrates the ability to extract reports on visitors.

DAKOTA

PHOTO DOWNLOAD

(Photo & Video)

Web platform to download images personalised with the client's corporate identity. It allows the option of requesting visitor data questionnaire prior to download.

DAKOTA

PHOTO eSHOP

(eCommerce)

Online photo sales system with different applications such as canvases and other home products via My FUJIFILM extensive catalogue.
Printing
Solutions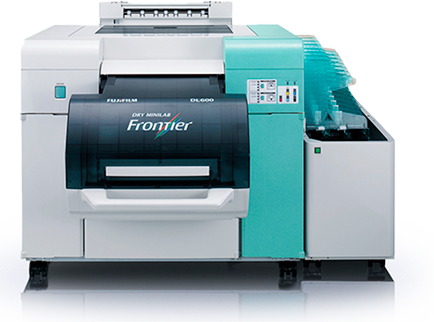 DAKOTA

MULTIPRINTING

(+ QR launcher)

Print queue system that allows printing on multiple printers at the same time and/or in batches. Allows different formats and sizes. Incorporates its own print control software and remote assistance.

DAKOTA

SOCIAL SHARING

(+ Instagram)

System for dissemination of digital content on Social Networks in a single click. Allows predefining the message and hashtags of the event to improve visibility in Social Media.

DAKOTA

STICKERS

(+ Passport)

Sticker-type adhesive printing system. Different formats and possibility of matte or gloss lamination for outdoor settings. Product combined with Dakota Passport for multiple content production areas.

DAKOTA

RETOUCH/RESIZE

(+ Video)

Automated photo retouching system to improve image quality with the possibility of integrating thematic filters. Aspect ratios and image sizes can also be adapted.

DAKOTA

ALBUM PHOTO

(+ Video)

Photo composition software with predesigned frames and predefined texts to create an album or photo story book. Possibility of printing and binding on the event of FUJIFILM.

DAKOTA

AUTOPRINTING

(+ Auto Sale mode)

Automated and self-assisted print spooler system that does not require to be operated. Totem furniture option integrated in the installation. HelpDesk remote assistance service in case of incidents.